Information about WFMH
Welcome messages - Joint Steering Committee Chairs
Scientific Committee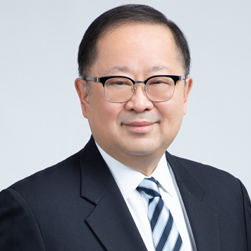 Professor Donald K T Li
Joint Scientific Committee Vice-Chair
I am indeed honoured to represent the World Organisation of Family Doctors WONCA to participate in the World Mental Health Congress 2021 as a Vice-Chair of the Joint International Committee.
Family doctors are in the best position to take care of patients with mental problems as our close relation with them ensure continuity and avoids stigmatism.
Family doctors around the world subscribe to the mission of the World Federation for Mental Health in promoting the advancement of mental health awareness, prevention of mental disorders, advocacy, and best practice recovery focused interventions worldwide. We also have a common vision to heighten public awareness about the importance of mental health, and to promote understanding and improve attitudes about mental disorders. Family Doctors strive to improve the care, treatment and recovery of people with such disorders in the community.
The COVID-19 epidemic affected everyone's wellbeing. Patients with pre-existing mental illness were at particular risk. Family doctors join our specialists colleagues in mental health in safeguarding the mental health of our patients, and ourselves.
We look forward to sharing experiences and learning form each other during the Mental Health 2021Congress.
My sincere and best wishes for a most successful 2021 Congress.
Professor Donald K T Li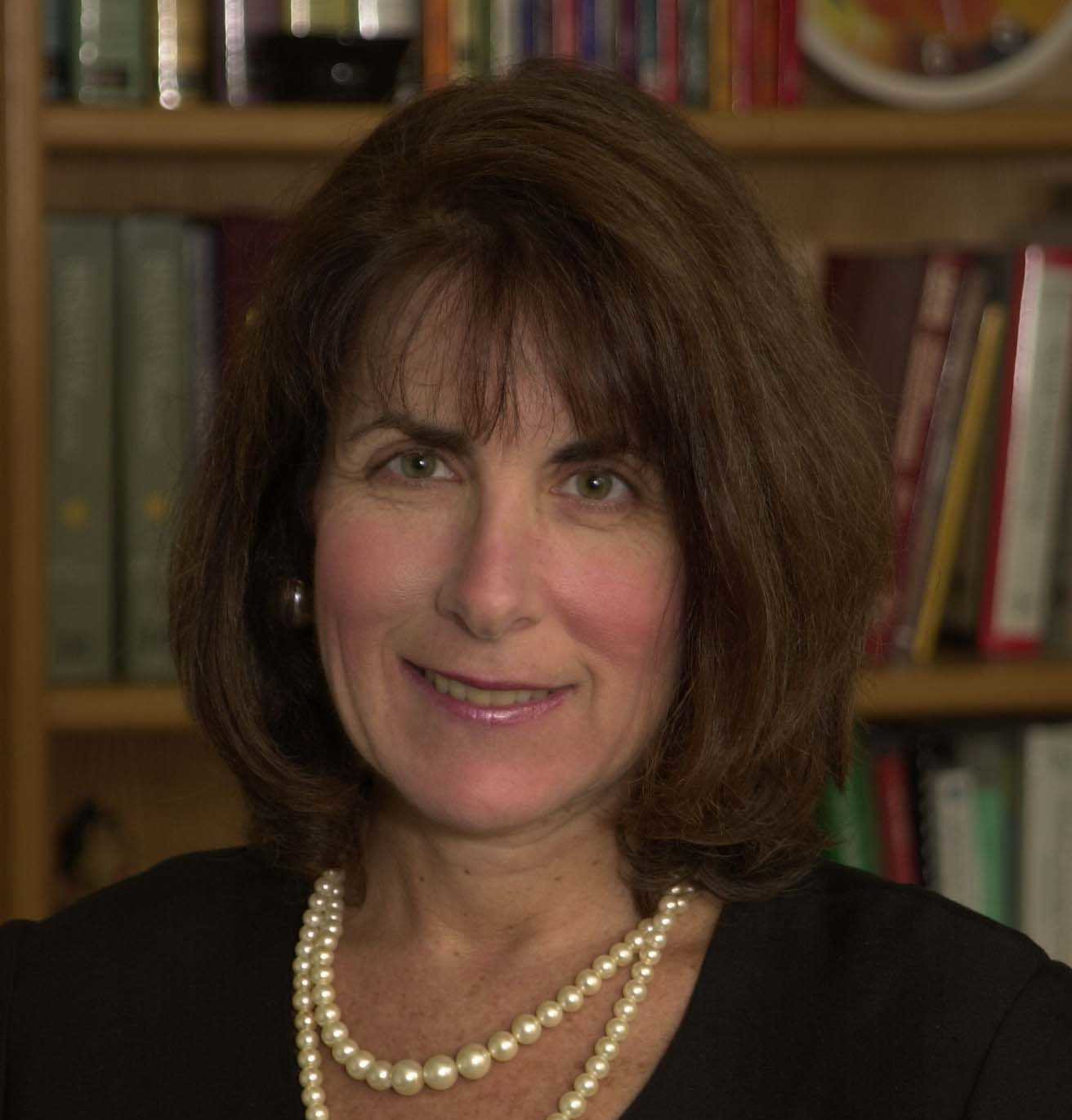 Michelle Riba, M.D., M.S.
Joint Scientific Committee Vice-Chair
Dear Friends,
I am honored and privileged to invite you to join us for the WFMH World Congress 2021. This will be an opportunity to meet with you and link together colleagues from across the globe with a shared purpose- to make Mental Health a Global Priority.
Our Joint Chairs, and members of the Scientific Committee have been working diligently to help prepare for excellent scientific sessions and have invited internationally recognized scholars and leaders. The presenters represent an impressive array of practitioners, teachers, and researchers from multi-disciplines in nursing, medicine, primary care, psychology, social work and public policy. What an opportunity it will be to learn from some of the world's foremost authorities on a wide variety of mental health topics!
We will have meetings of advocacy leaders who will discuss the political, social and economic trends in their countries and provide opportunities to discuss optimal models as well as growing trends.
An important aspect of our organization is to nurture the next generation of leaders. We are very pleased that the Young Professional Committee has worked to include leaders from a large group of organizations to ensure opportunities for participation from early career colleagues, students and trainees.
We are very excited to have an opportunity to have our Congress in London at this time of year. It will be wonderful to take advantage of the historic sights, glorious museums, art and music, cosmopolitan dining, and friendly, interesting and vibrant people, representing world cultures.
Thank you for joining us for this important and rich meeting. We look forward to welcoming you to London!
Warmly,
Michelle Riba, M.D., M.S.
Professor University of Michigan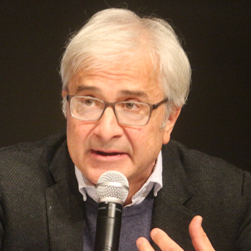 Dr. Roberto Mezzina
Joint Scientific Committee Vice-Chair
It is with great pleasure for me as Vice President of WFMH Europe to invite and welcome you to our next world congress in London in 2021.
Is mental health a global priority? While we are writing these notes, the whole world is under threat by the pandemic and, alongside all the deaths and losses, the fear and the insecurity caused by the virus, the limitation of our freedom, the prescription of rules of behavior and even lifestyles, mental health is a great part of this global suffering. It is transversal to all citizens in the world, to all communities, to all environments. While it has never been so evident that mental health is "a global priority", the risk is that again it will be put at the bottom of the list, with health and economics placed firmly on the top.
Neverthless the interdependence of all these ambits is clear. It will be "no health without mental health" as it will be no collective recovery and a re-launch of development without a healthy, supportive, global citizenship. It will be made not just of individuals, but of communities. The sense of belonging to a global world has been enhanced by this global and transversal suffering.
In Europe all States have been involved by the pandemic, even some more heavily than others. The World Federation for Mental Health World Congress, on 2-5 November 2021 in London, will be a great chance to meet all people interested in re-launching and reforming mental health as part of integrated care worldwideo, on the basis of common values that have been valorized, such as human rights, community health and social support systems, participation of citizens to their own health. All people were called to a great responbility toward themselves and others in these difficult times, and this has to be further expanded to mental health issues: to combat loneliness and social exclusion, to contrast stigma and discrimination, to establish new connections and relationships, to empower individuals in the control of their lives, to extend awareness of a common destiny in a globalized world. "Freedom is therapeutic" was our motto in Trieste when the old psychiatric institution was definitely closed, more than 40 years ago, and now "freedom first for all" can enhance the connection between people's rights and the new community mental health challenges in the forthcoming years.
Dr. Roberto Mezzina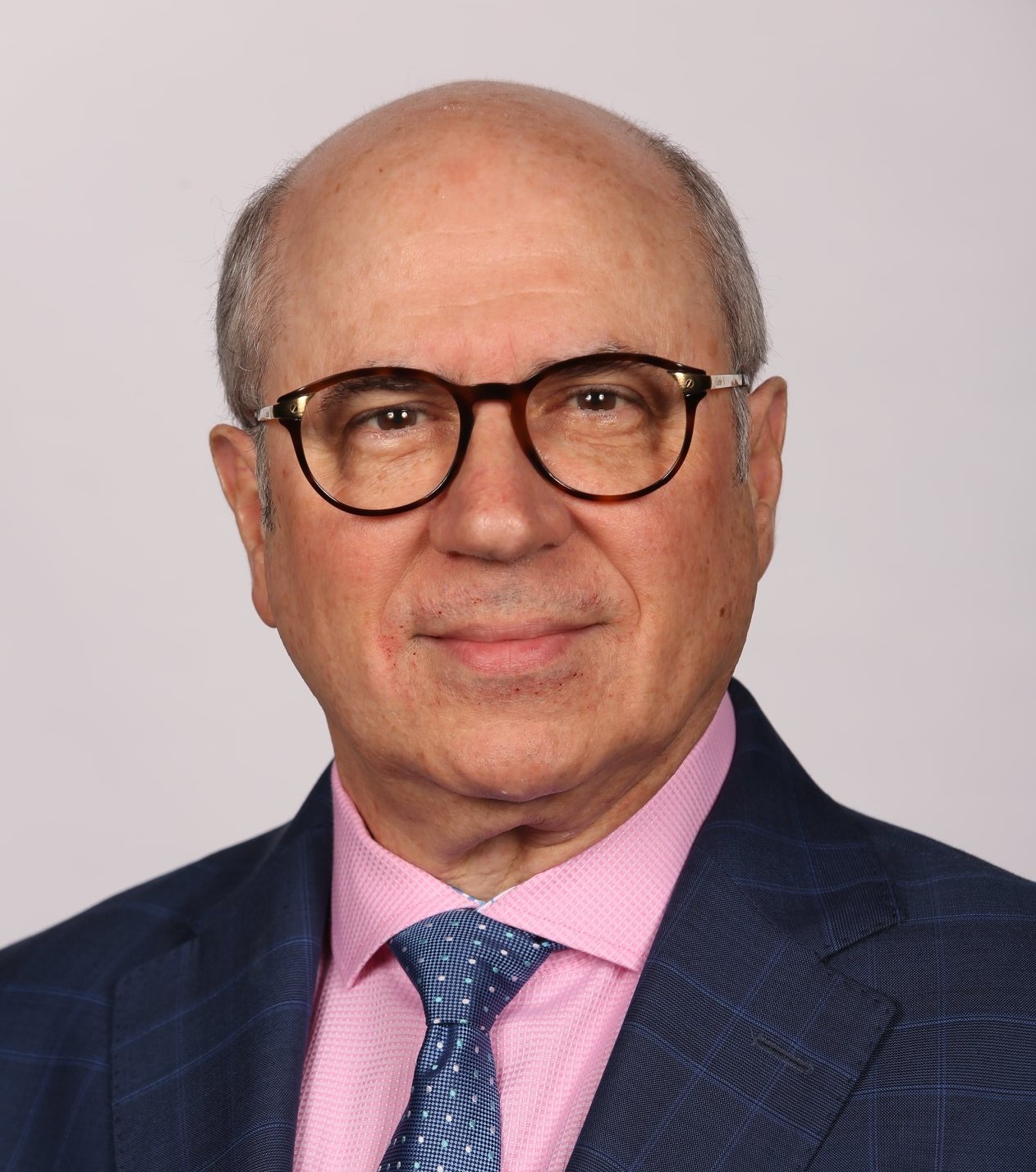 Prof. Vincenzo Di Nicola, MPhil, MD, PhD, FRCPC, DFAPA
Joint Scientific Committee Vice-Chair
In the context of the coronavirus pandemic, the World Mental Health Congress in London, November 2-5, 2021, announces the timely and highly relevant public health message that mental health is a global priority. As President-Elect and on behalf of the World Association of Social Psychiatry (WASP), we strongly support this urgent message, reaching out to our many member associations and other health and social care partners around the world to contribute to the success of the World Mental Health Congress by giving voice to its key demand: mental health has gone global and concerns all of us. This global priority is now recognized by the United Nations through the World Health Organization and significant agencies in all sectors including the World Bank and the US National Institute of Mental Health.
Please join us at this congress in supporting also the goals of the World Dignity Project whose mission emphasizes equal access to treatment with dignity: "We fight for mental health and well-being for all with equality of treatment and dignity in patient experience as a basic human right." As a child and family psychiatrist, this goal is especially relevant for the most vulnerable among us: those who are dependent on others for their dignity and well-being, including children, the infirm, and the aged, along with indigenous peoples everywhere. The social determinants of health and mental health – especially early childhood adversity – set off a cascade of lifelong pervasive impacts, creating the longest shadow on the lives of children and youth.
Prof. Vincenzo Di Nicola
MPhil, MD, PhD, FRCPC, DFAPA
Professor of Psychiatry, University of Montreal and The George Washington University
President-Elect, World Association of Social Psychiatry (WASP)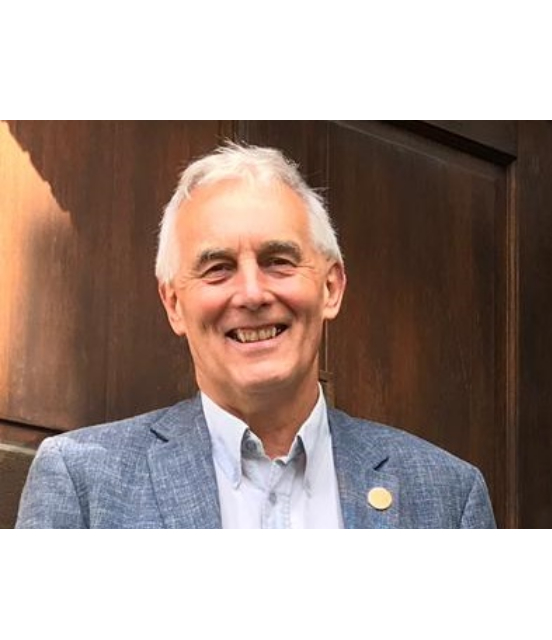 Professor Christopher Dowrick
Joint Scientific Committee Vice-Chair
As the peoples of the world learn to live with the continuing presence of COVID-19, we are finding that one of its major and lasting impacts is on our mental health. Levels of stress and anxiety are higher than ever, for fear of the disease itself and for fear of the social and economic consequences of our attempts to control it. At the same time, mental health services are limited as scarce resources are channelled toward infection control. This produces a dangerous combination of increased need and reduced service, leading inevitably to escalating rates of severe mental illness and suicide.
Now, more than ever, we must emphasise our commitment to global mental health
The World Organisation of Family Doctors (WONCA) is committed to promoting personal, comprehensive, continuing and equitable care for the individual and the family in the context of the community and society. The vision of our Working Party for Mental Health – of which I am the Chair - is to provide a universal gold standard of care for mental health by empowerment through primary care and in collaboration with all interested stakeholders.
The World Mental Health Congress 2021 will bring together researchers, clinicians, policy makers and people with lived experience, all determined to understanding the problems and generate solutions. It will be the perfect opportunity for us to raise our collective voice to ensure that mental health becomes a global priority.
Professor Christopher Dowrick
International Committee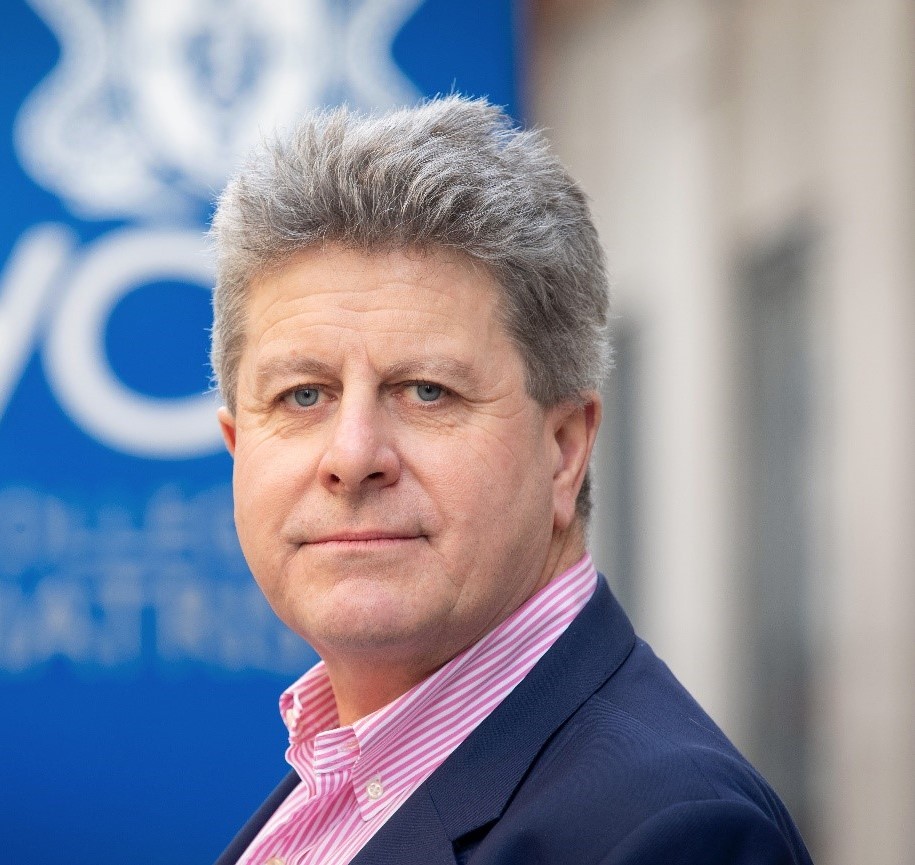 Dr Adrian James. President of the Royal College of Psychiatrists
Joint International Committee Vice-Chair
I am delighted to welcome delegates to the World Mental Health Congress in London as President of the Royal College of Psychiatrists. The theme of Mental Health as a Global priority is dear to my heart. People throughout the World want their Governments to revolutionise mental health care. All those who work in mental health settings, working in partnership with those who have lived experience must make this a reality. My own priorities include defining a clear pathway to parity of esteem and equal outcomes for those with mental illness, workforce wellbeing, valuing diversity and making healthcare more sustainable.
I hope you have an enjoyable, stimulating and enlightening Congress.
Dr Adrian James
President, Royal College of Psychiatrists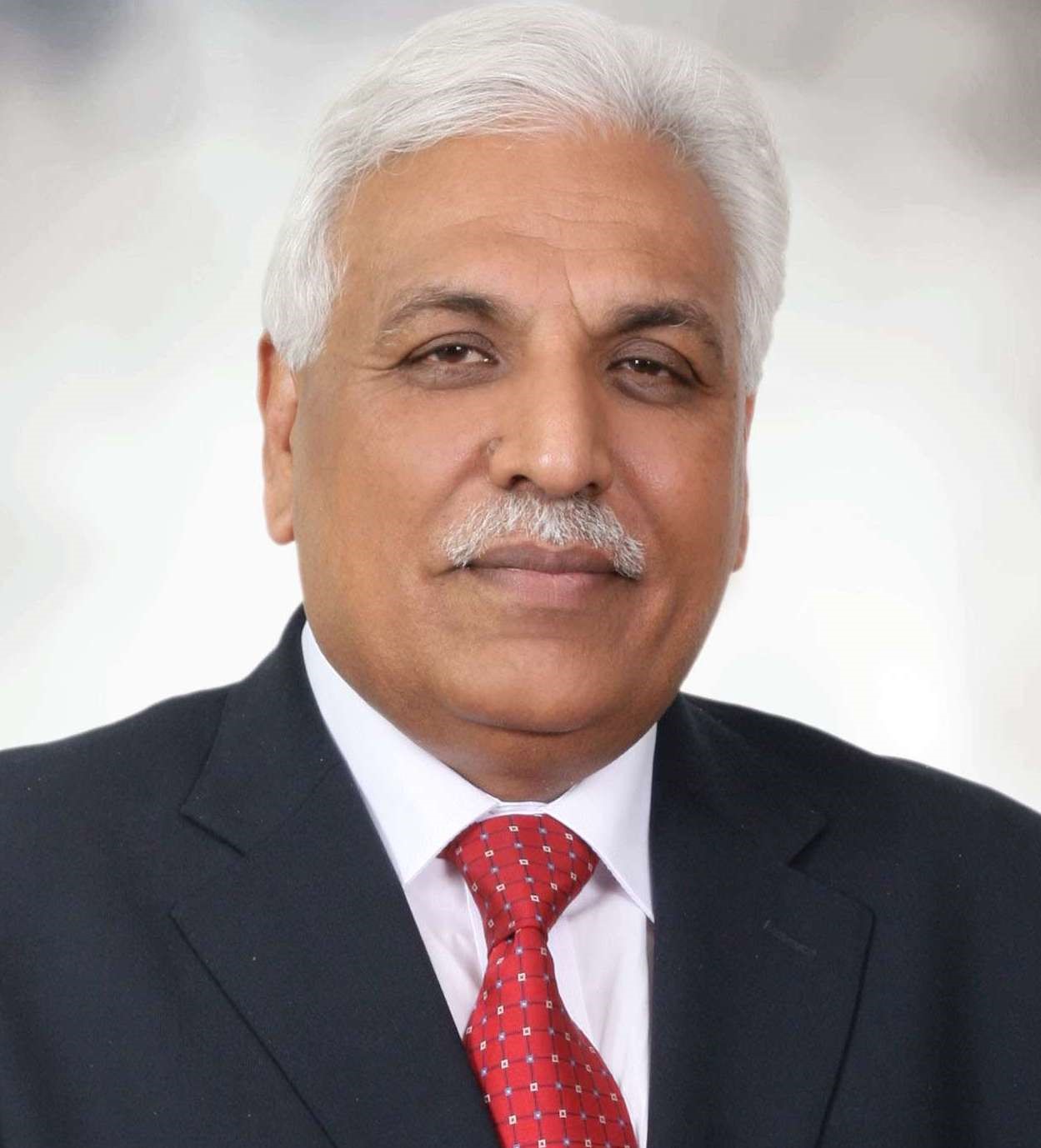 Dr Afzal Javed. President Elect World Psychiatric Association (WPA)
Joint International Committee Vice-Chair
It is a matter of great honour for me to send my greetings to 23rd World Congress of the World Federation for Mental Health being held in November 2020 in London.
Following the success of our international congress 'Mental Health for All: Connecting People and Sharing Experience' held in Malta in 2018, it is indeed a pleasure to participate in the 23rd World Congress of the World Federation for Mental Health, taking place in collaboration with the World Dignity Project here in London, at Central Hall Westminster.
This congress builds on the success of 2018 International Congress and endorses the values of the international organisations & United Nations Declaration about Universal Health Coverage. This conference will certainly bring together stakeholders with an interest in health, mental health, wellbeing, and social care. The theme of this congress reminds us of the need to continue to keep mental health at the centre of health and social care.
World Psychiatric association (WPA) is an active partner in the organisation of this meeting and we look forward meeting experts form different parts of the globe.
The Congress Committees is working hard to put together a memorable and interesting scientific and social programme. The presence of several eminent speakers from all over the world along with several mental health professionals from different areas of expertise highlight the importance of this academic activity. I am glad that this conference is also looking at strengthening collaborations among different mental health professionals. This will indeed prove beneficial in improving our links with these groups.
I wish the organisers and the participants of this conference a big susses and happy stay in beautiful city of London.
Dr Afzal Javed
President Elect World Psychiatric Association (WPA)
President Asian Federation of Psychiatric Associations(AFPA)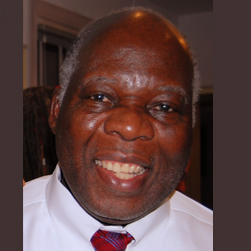 Sam Okpaku
Joint International Committee Vice-Chair
Welcome to the World Mental Health Congress London 2021. The last 2 years have witnessed a major upheaval—COVID-19, which has threatened the collapse of the major national and international structures and systems. The experience has highlighted the strength of humanity and the fact that we are all in this together. As we cope to reduce the negative effects of the pandemic, we hope this conference will encourage participants to share their views and experiences as we look forward to the recovery.
Samuel O. Okpaku M.D., Ph.D.
Advocacy Committee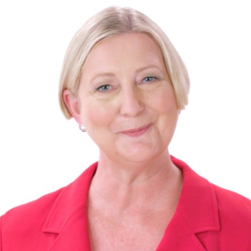 Claire Brooks
Joint Advocacy Committee Vice-Chair
A warm 'Welcome!' to all Congress delegates. The global pandemic has shown us that mental health is more than ever a global priority, not just for health professionals and those with lived experience, but for all humanity. "Anxious, stressed, overwhelmed, angry, scared, exhausted, lonely, isolated, vulnerable". These are words which people around the world use to describe the impact of Covid19 on their own and their families' mental health and well-being (research by The World Dignity Project in partnership with the Global Mental Health Peer Network in May 2020). The effects of economic disruption and social dislocation on mental health longer-term are as yet unknown, but are sure to create new urgency for the dedicated work of everyone involved in mental health care and advocacy. This conference will shine a spotlight on the importance of mental health for all.
Claire Brooks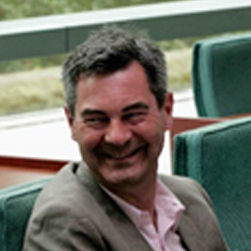 Henk Parmentier
Joint Advocacy Committee Vice-Chair
This conference will provide an unique platform for people who work in the field of Mental Health Advocacy to promote their work, showcase their achievements and have meaningful discussions with other Mental Health workers and people with lived experiences.
Advocacy is a broad field: Advocacy means getting support from another person to help you express your views and wishes, and help you to stand up for your rights if you are unable to do some yourself.
In the recent COVID-19 pandemic we saw a whole new dimension of "Advocacy" by means of thousands of Volunteers, Wellbeing Workers and Social Prescribers working together to supply vulnerable and often seriously ill people who were shielding from the corona virus, with essentials like food and medicines but also human contact.
People with all their strengths and weaknesses live in communities. A person and community centred health approach, focussing on 'people power' and the assets and resources in communities, helps and enables people to live healthier and more fulfilled lives. Advocates are essential to make this to become reality.
I hope to welcome many Mental Health Advocates, People with Lived Experience, Volunteers, Mental Health Workers and Professionals, Social Prescribers and Wellbeing Workers at this conference to hear their experiences and achievements.
Professor Henk Parmentier
General Practitioner
World Federation for Mental Health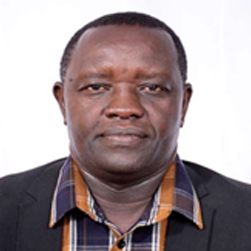 Michael Kariuki Kamau. RN DIPMHN Cert Advanced Mental Health
Joint Advocacy Committee Vice-Chair
It is a pleasure and honour to welcome you all to this very important World Mental Health Congress. Our communities across the globe have in the recent past been experiencing stressful and uncertain future due to the pandemic that hit across the world.
We need to support each other and invest to greater extent to ensure individuals, families and communities have the knowledge and awareness to cope and even overcome mental health challenges that are in our midst.
Your attendance, participation and professional contribution during this Mental Health Congress means a lot to us and to the world.
We believe you will all join us to create mental health education and awareness at the grassroots and seek governments interventions in the advocacy and support to consumers of mental health services.
Together we can and will make tremendous steps in the global challenge to reduce stigma that has been attached to mental illness.
And to our sponsors and people of good will, we thank you for your support that has and will continue impacting positively to the lives of those populations in need of mental health services. Please continue collaborating and partnering with us and we will win the struggle we have in the field of mental health.
On behalf of the Advocacy Committee and my own behalf we wish you a safe stay during the Congress and very best as you return home.
Thank you.
Michael Kariuki Kamau
Vice President Constituency Development World Federation for Mental Health
Vice Chair Advocacy Committee World Mental Health Congress London 2021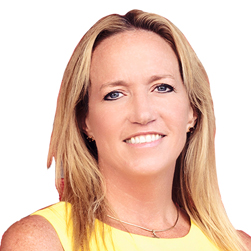 Kathryn Goetzke
Joint Advocacy Committee Vice-Chair
Mental Health, now more than ever, must be a global priority. It impacts the Sustainable Development Goals and is an absolute necessity to move our collective humanity forward. Too often, mental health is considered separate from physical health, and left out of the conversation of how to create a better world for all.
We are excited to announce the World Mental Health Congress in London and ask you to join us in making mental health a global priority. The business case is strong, and the human case even strong. It is time that we join together in global solidarity to address the massive challenges we face in getting care to those in need.
My father was a retail banker, and I lost him way too early to suicide. He did not receive treatment when he needed it, because society was too uninformed about the stark reality of mental health. He was in pain long before I lost him.
I, too, ignored my own mental health for far too long. This led to unnecessary addictions, failed relationships, financial losses, illness, and unhappiness. It was only through my own research, dedication, and access to resources that I started being proactive about my own mental health. It has changed everything in my life and led to one free of addictions and an ability to fully live my purpose and passion in this world.
Now, more than ever, we must share resources, work collectively, think strategically, and act proactively to improve mental health for all. There are limited resources, so we must use them wisely, work together and collaborate, and give humanity the best we can for our future. Please join us for this historic event, to be the change we all must see in this world.
Kathryn Goetzke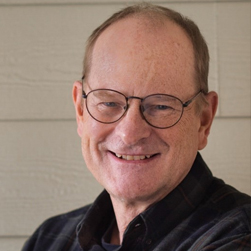 Peter Maeck
Joint Advocacy Committee Vice-Chair
Groucho Marx said that he would not belong to a club that would accept someone like him as a member. As a writer and photographer who is not a mental health professional, I am delighted that the World Federation for Mental health accepts me as a member.
Mental health is a frequent subject of my writing and picture-making. At the WFMH 2017 World Congress in New Delhi I presented in rhymes and images my father's brave, good-humored experience with Alzheimer's Disease. The WFMH's own bravery and good humor, as well as its keen wisdom and stirring passion, have inspired me ever since.
In anticipation of another grand gathering in London in 2021, I offer in my particular mode of expression a welcome reflecting the WFMH's core mission and belief:
The Mind, we discover, does not live alone
High away in a cold Ivory tower.
It dances in step with the flesh and the bone
In a magical balance of power.
A brain is the grey matter, neurons, and cells
We can weight to the last milligram.
A mind is the tune that emotion impels
And allows us to sing: This I Am.
Peter Maeck